Emergency Services
Back To Our Services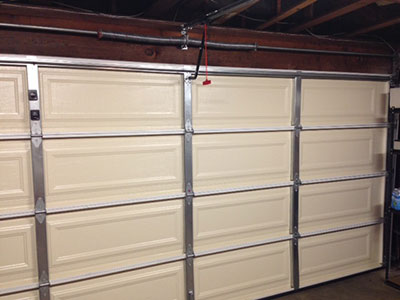 When your garage packs in or befalls some kind of accident, it can pose a very real threat to your family's safety. That's why we at Garage Door Repair Seminole are here to offer you fast and professional emergency services, so that you can sleep sounder at night or go to work worry free during the day, knowing your household is safe. Our staff work efficiently, safely and affordably to make sure that your system is working exactly the way it should be. Whether you're looking for small and simple repairs or complete and drastic over halls, our team of professionals have all the skills and products necessary to get your doors fixed properly and quickly.
Count on Our Expert Team

To replace a door panel you need to invest time and effort to get right, unless you're an experienced professional. Luckily for you, that's exactly the type of service we offer at Garage Door Repair Seminole. A broken system can pose a serious security risk to your household and makes your property an easy target for criminals. There's no sense in procrastinating, call us to get it fixed as soon as possible.
Some garage door tracks are likely to face problems as they wear down. Doors might come off them without any notice, rendering your door seemingly useless. If this happens as you're leaving the house, it can really heighten the sense of emergency. But don't give in to disaster, there is no need. Our company is geared to offer you timely emergency services to help you get everything back on track without having to sacrifice your valuable time.
Our team is composed of industry veterans with skilled and helpful technicians who will get everything working exactly the way it is supposed to be. Come rain sleet or shine, we are here to help you get the service you deserve.
Our company specialize in garage door repair as well as the installation and maintenance of new systems. Our services support most major manufacturers of doors, openers, tracks and spare parts, and we have all the necessary items, accessories and panels on hand that you need to have replaced or installed anew.
A busted garage need not be a game changer for the safety and security of you and your family, and you are definitely not alone when it comes to it. Taking care of it is just a matter of picking up the phone. So if you are in need of emergency garage door repair, no matter what size the job is, please give us a call! We are at your service.